Future of St Anne's – Please participate in the Consultation
Please read Fr John's letter on the future of St Anne's where you can can send us your views by 21 May. Thank you.
VERY IMPORTANT: Covid 19 Vaccination – Guidance on taking the vaccine
In the light of the emergence of the vaccine for Covid 19, I have been asked to offer some guidance. Some of you might be aware that there has been some controversy in Catholic circles about the methods used to develop the vaccine. PLEASE READ MORE HERE.
Watch our services online
Click here to view our recent services on YouTube, you don't need an account just watch!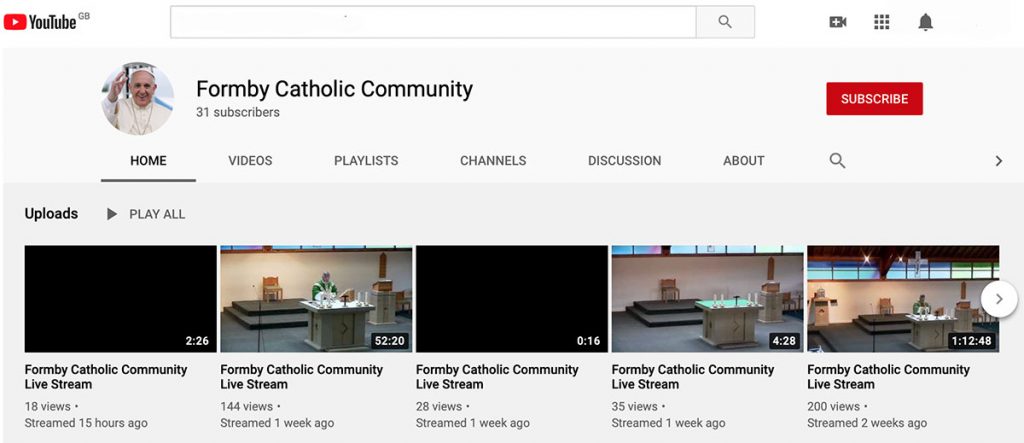 This website was formerly Formby Catholic Community – the new Parish is now called 'Our Lady of Compassion Formby'.